PROMOTIILE SUNT VALABILE EXCLUSIV ONLINE SI SE APLICA DOAR LA PRODUSELE SELECTATE.
Products brand Zippo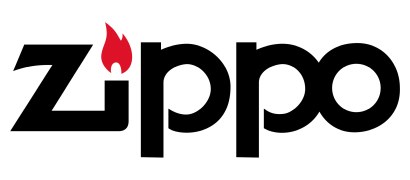 The Zippo timeline begins in the early 1930s, at the Bradford Country Club in Bradford, Pennsylvania. Mr. Blaisdell watched a friend awkwardly using a cumbersome Austrian-made lighter. The lighter worked well, even in the wind, due to the design of the chimney. But its appearance was utilitarian. Its use required two hands, and its thin metal surface dented easily. Late in 1932, he decided to refashion the Austrian lighter. Mr. Blaisdell fabricated a rectangular case and attached the top of the lighter to the case with a hinge. He retained the chimney design which protected the flame under adverse conditions. The result was a lighter that looked good and was easy to operate. The first Zippo lighter, currently displayed at the Zippo/Case Museum in Bradford, was produced in early 1933 and sold for $ 1.95 each. Beginning in 1939, World War II had a profound effect on Zippo. Upon America's entry into the war, Zippo ceased production of lighters for consumer markets and dedicated all manufacturing to the U.S. military. Starting in the mid-50s, date codes were stamped on the bottom of every Zippo lighter. The original purpose was for quality control, but the codes have since become an invaluable tool for collectors.
Order by:

1

Products on page:
Order by:

1

Products on page: